collection of t-shirts dedicated to the process of comprehending the new technological reality
Having exhausted itself by deep immersion in technology, humanity seems to have received a break on purpose – time to shift attention from external functions to internal processes. It is an opportunity to create new values, or rather to rethink old ones.
To understand that the things, which seem normal and ordinary to us at the moment, will become luxury in the new reality: time, physical presence, tactile contact, conscious feelings.
The collection released by photographer Anna Dobrovolskaya-Mints and artist Anton Bundenko.
Both artists deal with the issue of overloading the information field and how the human consciousness adapts to it: critical thinking, escapism, integration.
Anna and Anton worked completely remotely.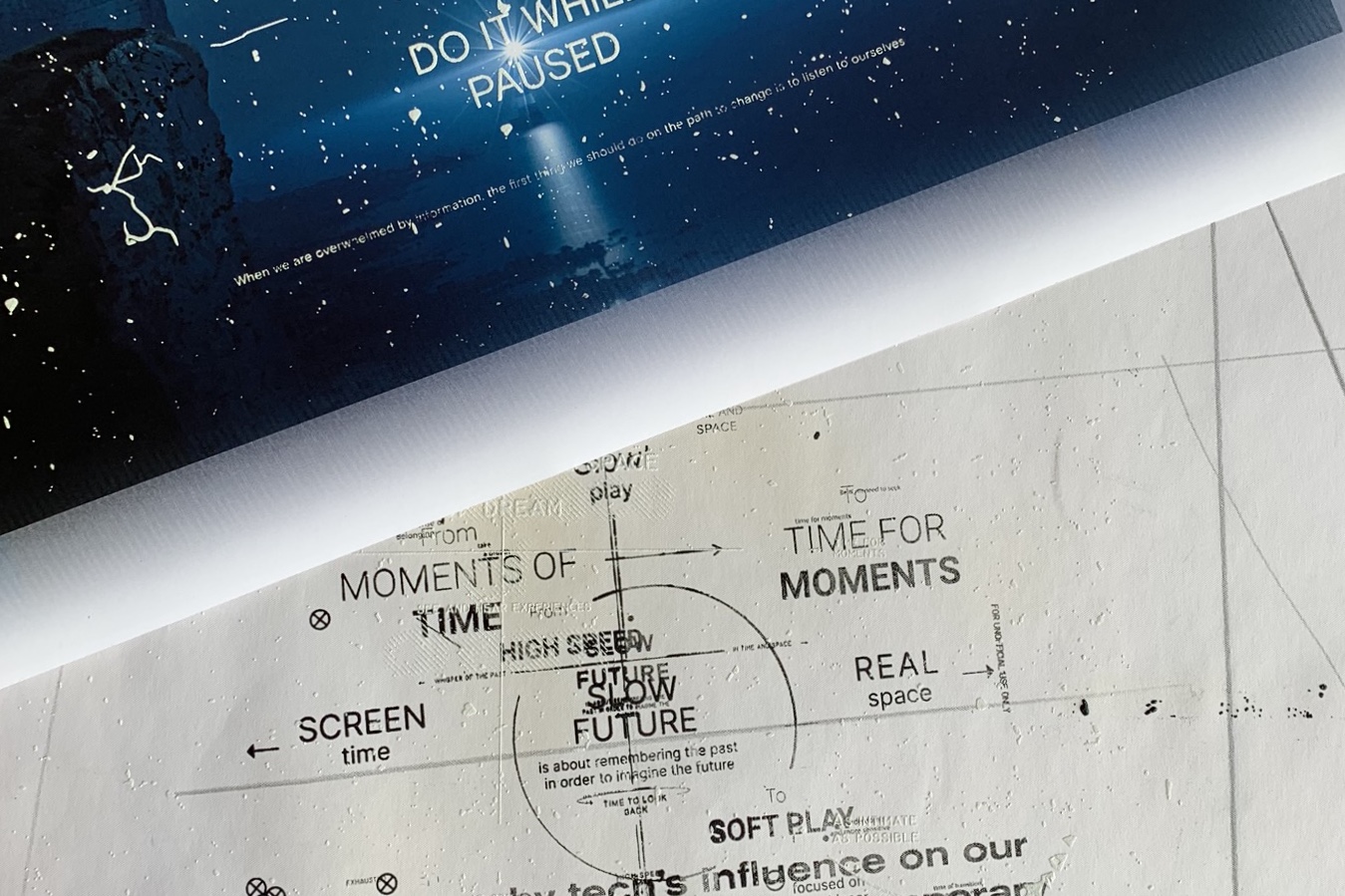 They continued to explore the boundaries of themselves, the surrounding reality and the processes in it. The result of this collaboration is a limited edition of T-shirts. Clothing emphasizes the outer boundaries of the physical body, makes them denser and more tangible, and becomes the armour of a digital warrior. On them, as if on a device screen, everything that excites a person and everything he expresses to the outside world, is broadcast. The T-shirts not only allow us to draw the line between ourselves and the surrounding reality, but become a reflection of our emotions, a platform for speaking out and a switch between external and internal.
All T-shirts are numbered and attributed with labels, each will be accompanied by a certificate with a hologram. 100% cotton. Hand screen and thermal transfer printing.
Authors
Photographer Anna Dobrovolskaya-Mints (or ADM) is a member of group exhibitions in Russia, including "Best of Russia" and
"Silver Camera". In 2019 she presented her first solo exhibition ZERO F * CKS GIVEN at the Photobastei gallery (Zurich, Switzerland). Participant of the charity project "100 PHOTOGRAPHERS FOR BERGAMO", the auction of the Sozidanie charitable foundation, and the international photography fair MIA Photo Fair. In 2018, Dobrovolskaya-Mints created the ADM Photo organization, which represents her as a photographer and also produces her collaborations with contemporary artists. Anna is the actual ambassador for the Swiss camera manufacturer ALPA of Switzerland.
Anton Bundenko is an artist and founder of Futureisnown, a multimedia project that explores the interaction between technology and humans. Participant of the parallel program of the Moscow Biennale of Contemporary Art, group exhibitions MMOMA, GalerieOlivier Robert, Smirnov and Sorokin Foundation, presented the Futureisnown project at the Multimedia Art Museum, the State Center for Contemporary Art, Moscow Urban Forum, @ dear_progress showroom, @airmoscow concept store and others subcultural exhibitions.
The artists abandoned synthetic materials. Laboratory-grown polyester, nylon, acrylic and other synthetic fibers, even during exploitation, pollute the world's oceans with microplastics, and they disintegrate in the soil for decades. Therefore, all T-shirts are made from natural cotton – a fabric that in the future may be replaced by artificial counterparts, despite the fact that it is one of the most pleasant materials for human skin.
'Future Is Feelings' understanding t-shirt
We live in a world saturated with information, but consciousness functions not only due to data.
Knowledge is important for decision making, but emotions are our main processor.
Wear it to turn off analysis and return to feeling.
Out of Coverage t-shirt
A T-shirt that switches the mind to tech-lo mode.
Protects against digital noise, creates a safe space where you can focus on the essentials.
Feel the support and support within yourself in order to move without fuss and take
verified steps in the chosen direction.
Across the Space of Dream t-shirt
Wear it to take a break and return to meaningful things through an experience of quiet and sensual contemplation.
When you want to experience the feeling of security, comfort and support in the era of speed and digital technologies.
Time for Moments t-shirt
Wear it to switch from linear to spatial time to take a break. Measure time in moments, not minutes.